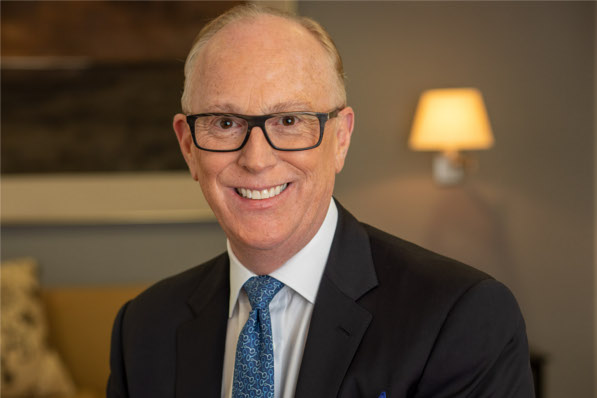 Dr. Eugene Giannini received his undergraduate degree from New York University. While at Georgetown University's School of Dentistry, he served as a summer intern in the American Dental Association's Washington Legislative Office and went on to lobby student issues on behalf of the American Student Dental Association. Dr. Giannini was elected as national vice president of the ASDA for two terms.
While attending dental school, he participated in a dental student exchange program with the University of Bern, Switzerland. Upon graduation from Georgetown in 1988, Dr. Giannini returned to his native state of New York and completed a postgraduate residency at the Westchester Medical Center in Valhalla.
Returning to Washington in 1990, Dr. Giannini became an active member of the District of Columbia Dental Society. He has held several leadership positions within the society, which led to his appointment as chair of the Nation's Capital Dental Meeting in 2004 and subsequent appointment as vice president. He served as president of the DCDS from 2006 to 2007.

Currently, Dr. Giannini serves as a member of the DCDS public policy committee, the DCDS constitution and bylaws committee, and the DCDental Political Action Committee. He was awarded the DCDS's highest honor, the Sterling V. Mead Award, in June 2018 for his service to the profession and the society. He currently serves as Treasurer of the District of Columbia Dental Society.
Dr. Giannini started his professional career as an associate with Dr. Bernard McDermott, which quickly evolved into a partnership. With the addition of Dr. Brian Gray in 1999, the practice became McDermott Giannini & Gray Dental Associates.
Dr. Giannini served as chairman of the Georgetown University Dental Alumni Board from 2001 to 2005 and has advocated the interests of dental alumni to Georgetown University's board of governors from 2001 to 2006. He was awarded the Apollonian Award for service to the Georgetown University Alumni Association in 2002 and its Distinguished Service Award in 2006.
In recognition of his career accomplishments and dedication to the profession, Dr. Giannini was inducted into both the prestigious American College of Dentists and the International College of Dentists in October 2006. Both are honorary organizations that recognize outstanding and meritorious service to the profession of dentistry and to the community.
Dr. Giannini was appointed to the American Dental Association Council on Communication in 2006 for a four-year term and served as the council's consultant to the ADA's Council on Governmental Affairs. He was appointed to the District of Columbia board of dentistry's anesthesia task force in 2009 and has served in an advisory position to the board.
Beyond dentistry-related advocacy, Dr. Giannini served on the board of directors of Iona Senior Services of Northwest DC from 2005 to 2009. Currently, he and his wife Blair are actively involved in fundraising programs for Children's National Medical Center.
Dr. Giannini married Blair Wittmer in 1994, and together they have pursued their passion for travel and foreign cultures. They are parishioners at Holy Trinity Catholic Church in Washington, DC, and resides in the Kalorama neighborhood of DC with their son, Witt, a first-year student at Columbia University, and pugs, Picasso and Napoleon.
Dr. Giannini's strengths lie in enhancing smiles cosmetically and providing advanced reconstructive care.
Washington's Top Dentists, Washingtonian Magazine, 2021
Washington's Top Dentists, Washingtonian Magazine, Mar 2019
DC Dental Society's Sterling V. Mead Award, June 2018
Washington's Top Quality Dentists, Washington Consumers' Checkbook Magazine, Spring/Summer 2018
Washington's Top Dentists, Washingtonian Magazine, April 2017
Washington's Top Dentists, Washingtonian Magazine, April 2015
DC Dental Society President's Award, May 2014
Washington's Top Dentists, Washingtonian Magazine, April 2013
Washington's Top Dentists, Washingtonian Magazine, Oct. 2011
Washington DC Top Dentists, Washington Consumers' Checkbook Magazine, Fall 2011/Winter 2012
Washington's Top Dentists, Washingtonian Magazine, Oct. 2009
Washington's Top Dentists, Washingtonian Magazine, Oct. 2006
Washington DC Top Dentists, Washington Consumers' Checkbook Magazine, Dec. 2005
Washington DC Top Dentists, Washington Consumers' Checkbook Magazine, Dec. 2004
Washington Top Dentist, Washingtonian Magazine, Feb. 2003
Washington DC Top Dentists, Washington Consumers' Checkbook Magazine, Fall 2001/Winter 2002
Washington's Top Dentists, Washingtonian Magazine, Nov. 2007
DC's premier dental practice delivering the highest level of comprehensive dental care