We recognize that all our patients are unique and deserve to receive dental care that reflects their individual needs. Our experienced and talented dental team is committed to working with you and your family to create a comfortable, stress-free, and rewarding dental experience every time you visit our practice.
We are pleased to welcome you and your family, and we look forward to working with you.
---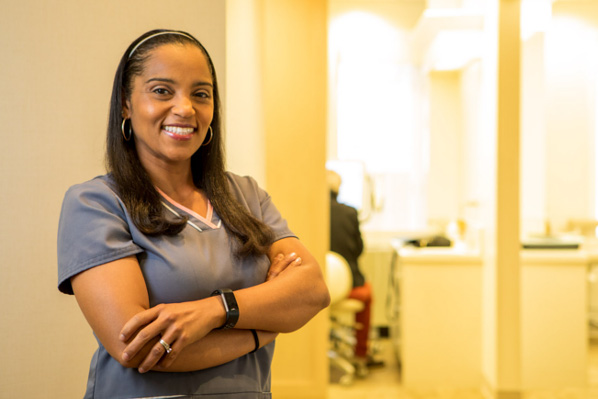 Alta
Dental Assistant
Among my many duties as a dental assistant, I really enjoy working with Invisalign® patients, taking dental photographs, and assisting in four-handed dentistry. My favorite part of my job, however, is making sure each patient is comfortable and feels at ease when he or she is with us. I feel fortunate to see our patients on a consistent basis, and the relationships we are able to develop over time mean a lot to me.

I am married to a wonderful husband and I am a proud mother of two young boys. We enjoy spending time together as a family exploring the outdoors.
---
Barb
Internal Practice Administrator
My association with dentistry goes all the way back to my childhood when I used to spend time in my father's dental office. His love of the profession and dedication to the well-being of his patients inspired me to pursue a career as a dental hygienist. I had to give up clinical practice due to an injury, but that did not stop my dedication to the dental field. I have helped this office with accounting and team benefits for more than 20 years now, which allows our practice to offer the best employee compensation package in the entire metro area. Our team is made up of a wonderful, diverse group of individuals who are devoted to their jobs, team members, patients, and the promotion of dental health. They are a pleasure to be with, in and out of the office!
---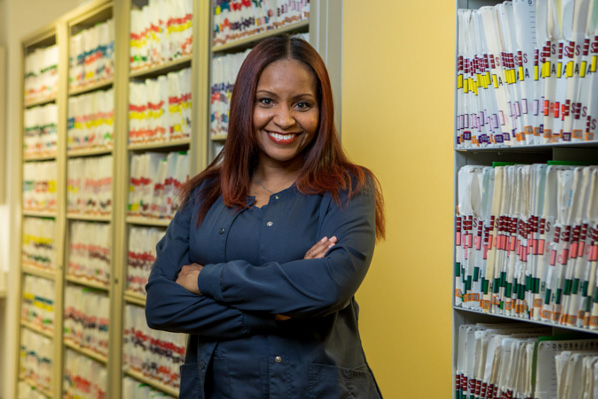 Kymba
Dental Hygienist
I have an affinity for all things dentistry! I worked for a general dentist as a dental assistant, followed by an endodontist for many years before I journeyed off to hygiene school. I graduated from Howard University College of Dentistry with honors. With a special interest in periodontal disease, I love learning about innovative therapies and procedures that may be less invasive yet more comfortable for my patients. When asked my number-one priority, it is providing the best care possible for everyone who steps into the office, while keeping in mind that no two people are alike.
Born in Philadelphia, and a die-hard Eagles fan, I love football! In my free time, I enjoy spin classes, traveling to new places, experiencing various cultures, and trying new restaurants. I am a member of the Big Brothers Big Sisters program, and I believe in giving back to the community. I live in North Potomac with my Westie-Lhasa, Chevey.
---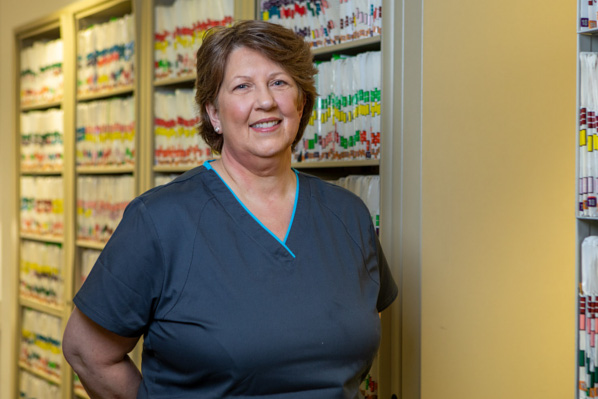 Lynette
Dental Hygienist
I graduated from the University of Iowa with a Bachelor of Science in dental hygiene. I began practicing in Boston and have lived in Northern Virginia and Denver before finally settling down in Washington, DC. I enjoy working on a one-on-one basis with each patient and tailoring my care to meet his or her individual needs. Our doctors and our team are dedicated to each patient's entire health and well-being. We try to individualize our treatment and education. We do not want to be just another dental office; we want to provide exceptional customer care and service.

I love spending time with my wonderful nieces and nephew. In my spare time, I enjoy gardening, playing duplicate bridge, hiking & biking in West Virginia, and attending Big Ten athletic events.

---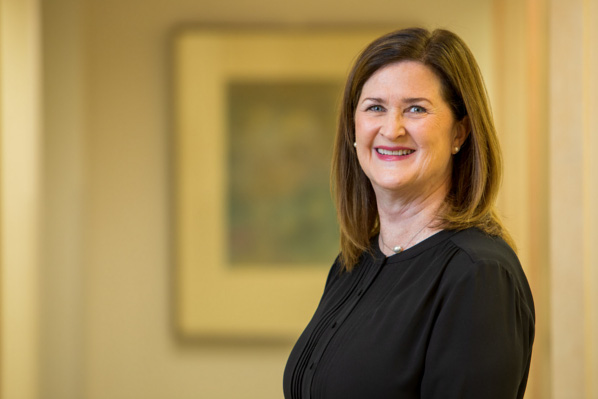 Mary
Patient Care Coordinator
As a patient care coordinator, I maintain the day-to-day efficiency of scheduling our patients to create a smooth transition for our doctors and staff and improve the overall patient experience. I really enjoy working with our doctors and team members, as they provide exceptional care and strive for excellence.
I was born in Manila, the Philippines, and then moved to Japan where we lived for six years. My father was transferred home to the US, where we have lived ever since. I was initiated into my dental career by working for my orthodontist during summer breaks and then went on to college for dental assisting. I have since worked in the dental field for more than 45 years.
I live in North Bethesda with my cat Harper, and enjoy antiquing and various sports activities.
---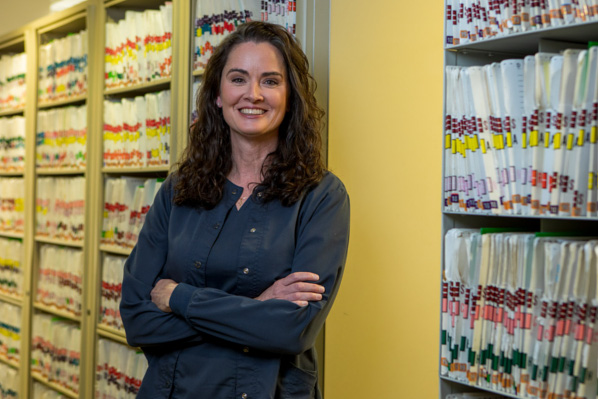 Maureen
Dental Hygienist
My start in dentistry began in the mid-1980s before I even got my high school diploma. During my junior year, I worked in a dental office sterilizing instruments; it was not glamorous, but for a young adult, it was money in my pocket. Before I went to hygiene school, I was a dental assistant for 14 years. I earned my Bachelor of Science in dental hygiene at the University of Maryland. I joined Giannini|Gray in 2002.
My goal is to provide patients with the knowledge they need to understand the integral relationship between their oral health and the rest of their body. I treasure the mutual respect that all our doctors have for the hygiene staff's diagnosis and treatment of varying levels of periodontal disease. Our dental team is on the same page regarding oral health as it relates to systemic health; we strive to make patients completely healthy.
I was born and raised in Montgomery County, just three blocks from the DC line. I am the second of six children, which makes family gatherings quite large but lots of fun! Now empty-nesters, my husband and I live in Friendship Heights, just a mile from where I grew up, and a quick walk from the office. I am an active member of Our Lady of Lourdes Parish in Bethesda. I enjoy spending time with my son, daughter, and son-in-law, as well as reading, walking, and dog sitting for my sisters.
---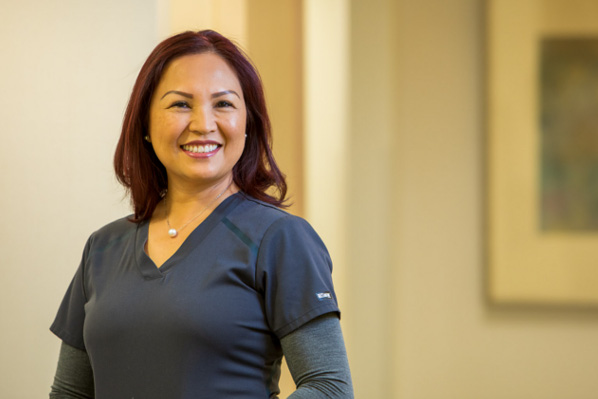 Mindy
Dental Assistant
As a dental assistant, I work alongside our doctors in aspects of patient care. I am also able to use my artistic talents to assist our doctors during aesthetic procedures. Seeing a beautiful smile that I helped to create is so rewarding! Every day is a new and exciting experience. I love working in an honest and fun environment, with coworkers who feel like family. This really is my second home!

I am happily married and the mother of two wonderful children. We also have three puppies that make our home complete. When I have free time, I enjoy cooking, traveling, and being with friends and family.
---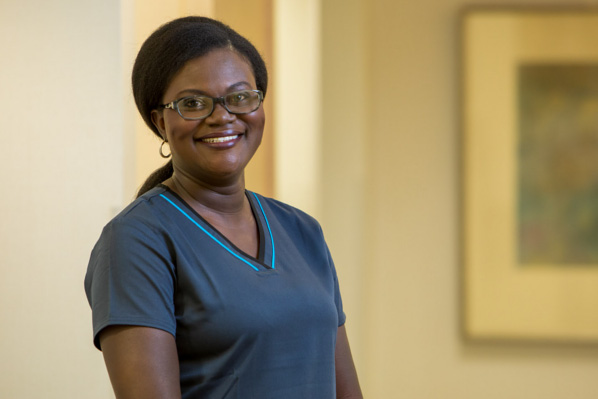 Rhoda
Dental Assistant
As a registered dental assistant, my position allows me to make our patients as comfortable as possible in the dental chair under the direct supervision of our doctors. I am the newest member of Giannini|Gray, and everyone on our team treats each other with tremendous compassion, friendship, and professionalism. I love that I feel at home when l come to work every day.
I am happily married and a mother of three beautiful children. I enjoy traveling, cooking, attending church, dining out, and taking long road trips with my family.
---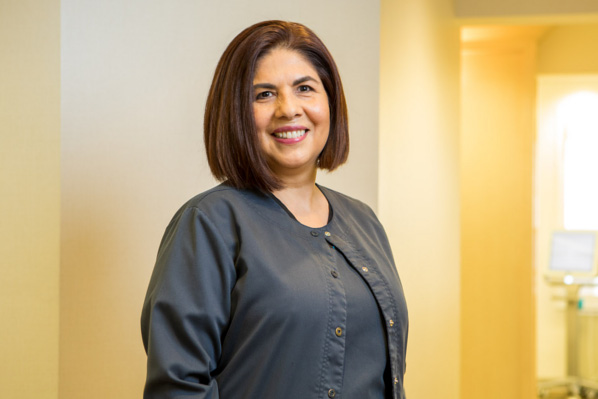 Romy
Dental Assistant
As an expanded duty dental assistant, my position allows me to perform some expanded functions under the direct supervision of our doctors. My responsibilities include educating and providing patients with the tools necessary to improve their oral hygiene, being knowledgeable and efficient in a wide range of procedures, sterilizing and maintaining dental equipment and instruments in accordance with OSHA, and improving the oral health of every patient of the dental office. My favorite part of this job is the daily interaction with our patients, doctors, and my other team members. They are my "extended family," and provide tremendous compassion, comfort, friendship, and professional excellence.

My dental skills are very complementary to my hobby of designing jewelry. Both require passion, knowledge of materials, artistry, manual dexterity, and attention to detail to achieve the best final product.
---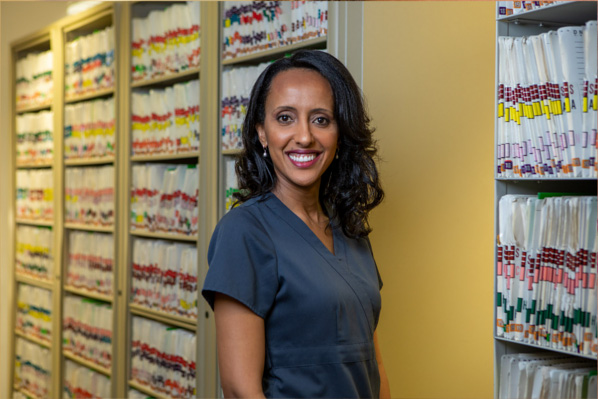 Selam
Dental Hygienist
I work with my patients on a personal level to promote ideal dental health and provide preventive treatments and education. Not only do I enjoy working with people, but I also love seeing my patients' hygiene and oral health improve because of the care I provided. I love working with our doctors because they are the best and most ethical dentists I have ever met, they also truly value each one of us. Everyone on our team is here for each other whenever we are needed.

I have a very loving and caring husband I adore, and two daughters we enjoy spending time with.
---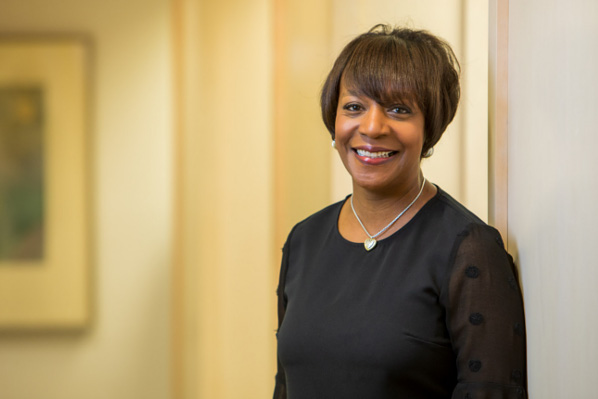 Wanda
Patient Care Coordinator
I flourish in creating an environment that is pleasant, professional, and productive. It is my responsibility to manage the daily schedule, day-to-day office operation, and patient flow to ensure our office runs as smoothly as possible. I feel blessed to come to work every day where I can utilize my skills. It has been almost three decades since I joined the team at Giannini|Gray, and I am still excited to come to work each day. Every patient is greeted with a smile and made to feel welcomed.
I am happily married with an adult son and a lovely daughter-in-law. My faith and family are what keep me going. I am involved with my church community and outreach programs. My passion is helping others.
DC's premier dental practice delivering the highest level of comprehensive dental care