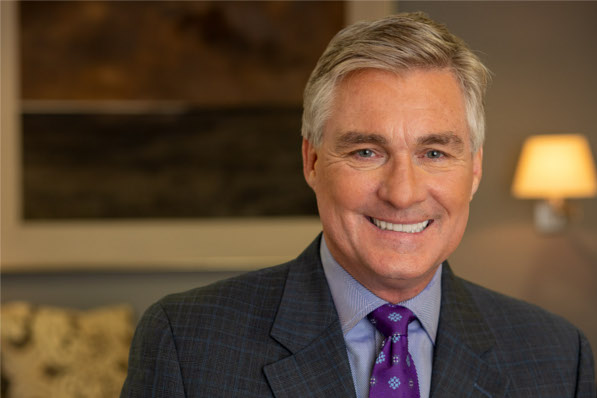 Dr. Brian Gray's forte is aesthetic reconstruction with an emphasis on cosmetic ceramic restorations. He graduated from Georgetown University's School of Dentistry in 1986, where he participated in the first international dental student exchange program and completed an externship at Trinity College in Dublin, Ireland. Dr. Gray received his undergraduate degree in 1982 from Loyola University of Chicago.
In private practice since 1986, Dr. Gray is an active member of the American Dental Association as well as a member of the District of Columbia Dental Society, where he received the 2000 Mast Award for Continuing Education Teaching Excellence.
He is a master in the Academy of General Dentistry and a fellow in the International Congress of Oral Implantologists, the Academy of Dentistry International, and the International College of Dentists. He is also an accreditation candidate of the American Academy of Cosmetic Dentistry. He is a past president of the Patuxent Dental Society and Southern Maryland Dental Study Club, as well as a founder/member of several study clubs.
Dr. Gray is a graduate of the Pacific Aesthetic Continuum (PAC live), regarded as the pinnacle of postdoctoral cosmetic training in a "live patient" environment. Additionally, Dr. Gray served a four-year term on the ADA Council on Scientific Affairs. In July 2010, Dr. Gray was awarded the Academy of General Dentistry's prestigious Lifelong Learning and Service Recognition, an honor bestowed upon only 115 dentists since its inception.
In the Community
Dr. Gray is an international lecturer at dental conferences on current technologies in dentistry. He has spoken in more than 200 US cities and eight countries. In addition, he is a continuum member, mentor, advisor, and instructor at the L.D. Pankey Institute in Key Biscayne, the Dawson Institute in St. Petersburg, and a board member of the Texas Institute for Advanced Dental Studies. He is also a board member of the Arlington Free Clinic. Dr. Gray's distinguished affiliation with these leading dental organizations enables him to bring the most advanced techniques to our practice.
A number of leading manufacturers and nonprofit research facilities rely on Dr. Gray's input for product evaluation, research, and development. He is a valued consultant, the longest-tenured faculty member, and the number-one certification speaker for Align Technologies, the manufacturer of Invisalign® clear aligners. He has certified more than 25,000 doctors in this revolutionary orthodontic technique.
Dr. Gray is listed as a "Top Dentist" by Washingtonian Magazine and was recently recognized as one of America's Top Cosmetic Dentists in a national publication. Dr. Gray is also director of clinical information for a leading health website. Dr. Gray presently teaches to third-year dental students at the following universities:
New York University, College of Dentistry
University of Texas, San Antonio, Health Science Center, School of Dentistry
Temple University, Kornberg School of Dentistry,
The Ohio State University, College of Dentistry
The University of Florida, College of Dentistry
Case Western Reserve University, School of Dental Medicine
New York University College of Dentistry
Harvard School of Dental Medicine
University of Illinois, Chicago Medical Center
Columbia University, School of Dentistry
Texas A&M, Baylor, College of Dentist
Midwestern University, School of Dentistry
NOVA Southeastern University Dental School
Rutgers School of Dental Medicine
Western University of Health Sciences, College of Dental Medicine
University of Pittsburgh, School of Dental Medicine
Roseman University of Health Sciences College of Dental Medicine
Tufts University School of Dental Medicine
Boston University, Goldman School of Dental Medicin
University Of Maryland, School of Dentistry
University of The Pacific, Dugoni School of Dentistry
Southern Illinois University, School of Dental Medicine
Indiana University, School of Dentistry
General Practice Residency
University of Miami, Jackson Memorial Hospital
Birmingham VA Medical Center
Medical University of South Carolina
Wichita State University
Nova Southeastern University
Wake Forest University
Dr. Gray teaches or has taught in the following postdoctoral settings
L.D. Pankey Institute, Key Biscayne, Florida
L'Institut Rogers
Dawson Academy, St. Petersburg, Florida
Kois Center, Seattle
Scottsdale Institute, Scottsdale, Arizona
Texas Institute for Advanced Dental Studies, Refugio
Pacific Aesthetic Continuum, San Francisco
Dr. Gray has received the following recognition
America's Top Dentist, Consumers' Research Council of America 2016
Washington DC Top Dentist, Washington Consumers' Checkbook Magazine, December 2004 (100% Overall Rating) and every year since inception
Washington Top Dentist, Washingtonian Magazine, 2017 and every year since inception
NW Washington Top Dentist, WTOP 1500AM radio, January 2005
America's Cosmetic Doctors and Dentists Guide, Castle Connolly Medical LTD. 2003 and every year since inception
The Best Dentists in America, Woodward/White Inc. 2004 and every year since its inception
Top Clinicians in Continuing Education, Dentistry Today Magazine, 2007-present
The Best In The United States, 2007-present
Invisalign Premier Provider
Outside the Office
Dr. Gray lives in Arlington with his wife Danine and their three children: Cailyn, Kyra, and Brendan. Brian loves an adventure, especially if it involves the outdoors, sailing, mountains, endurance sports, scuba, or old cars.
•Selected Education Offerings
2018 Brian Gray Course Biography
Full Day, Large Format Live Presentation (Major venue meetings)
Half-Day, Medium Format Live Presentation (Up to 100 participants)
2 1/2 Day, Small Format Live Presentation (Up to 20 participants)
1-3 Hour, Medium Format Live Presentation (Dental Societies & Study Clubs)
Webinars and Internet
•Resource Info
The following Acrobat PDF files and Word documents are referenced in my dental lectures. They are downloadable. You may copy, print, modify, save and share these files at your will. I hope you find them of use. Please note that many Invisalign-related articles, technique photos and videos have been migrated in to http://www.aligntechinstitute.com
Resource list - 2016
Personal & Professional Resources
Invisalign & Occlusion Lecture Contacts
Invisalign Quick Consultation Sheet (PDF, Word)
Clincheck email (PDF, Word)
Clincheck Punch List (PDF, Word)
Invisalign Delivery Instructions (PDF, Word)
Invisalign Celebrate Letter (PDF, Word)
Invisalign Vivera Retainer Letter (PDF, Word)
Invisalign Appointment and Case Flow (PDF, Word)
Invisalign Referring Doctor Letter (PDF, Word)
Invisalign Check List
Adding Value to Invisalign Treatment via Tooth Whitening
Whitening Instructions With Invisalign (PDF, Word
ADA Invisalign & Bleaching Codes
Invisalign 7 Point Report Card
Propel Planning Tool
Compound Topical Anesthetic - Propel
Root damage and repair AJO-DO Study
New Patient Phone Intake (PDF, Word)
New Patient Questionnaire (PDF, Word)
Strategic Treatment Plan (PDF, Word)
Website Photo Thanks Letter (PDF, Word)
Website Photo Permission (PDF, Word)
Patient Education Sheet-Splint Therapy (PDF, Word)
Patient Education Sheet-Occlusal Equilibration (PDF, Word)
Patient Education Sheet-Bleaching Instructions (PDF, Word)
Patient Education Sheet-Final Bleaching Letter (PDF, Word)
Patient Education Sheet-Sealants (PDF, Word)
Patient Education Sheet-Nightguard Care (PDF, Word)
Ortho-Perio Evidence Based Dental Research
DC's premier dental practice delivering the highest level of comprehensive dental care